Authoritativeness
CHSI is the only designated website for qualification enquiry (Jiaoxue [2004] No.25).
CHSI is a designated information publishing platform for college entrance examination.
CHSI is a designated website for online registration of national graduate school entrance examination and supplementary application platform.
CHESICC is the only MOE-designated qualification verification institution (Jiaoxue [2007] No.5).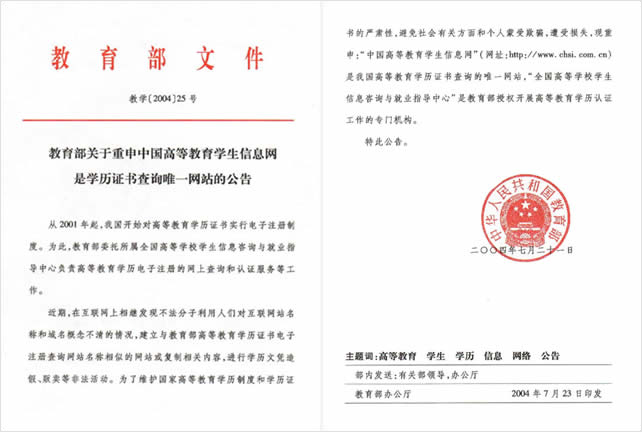 Ministry of Education Annoucement:
The only designated website for qualification enquiry (Jiaoxue [2004] No.25)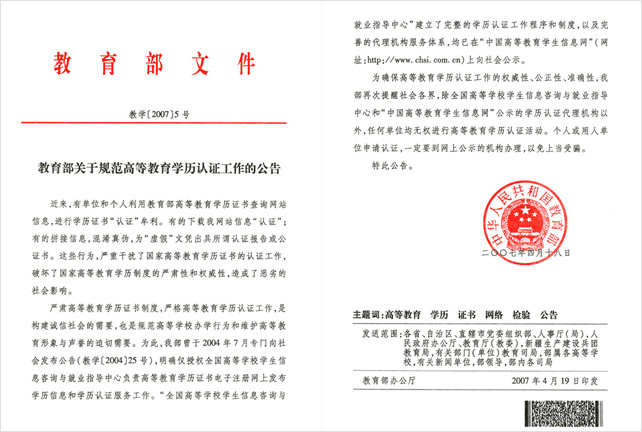 Ministry of Education Annoucement:
The designated institution for qualification verification (Jiaoxue [2007] No.5)